Flow forming is a process of plastically deforming metals by extrusion. The material flows between a mandrel set in rotation and a wheel exerts a high pressure in the axial direction. It allows to obtain cylindrical forms of low thicknesses as for example the aluminium rims proposed by Saint Jean Industries.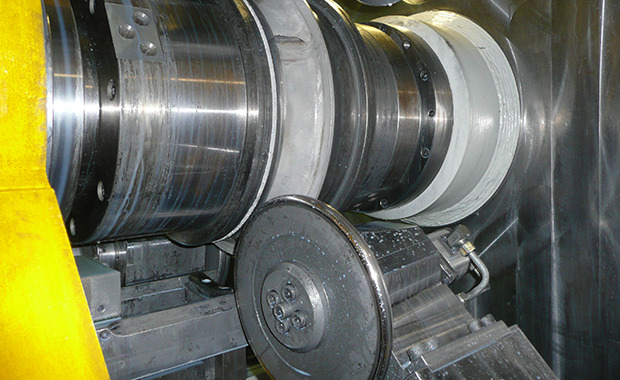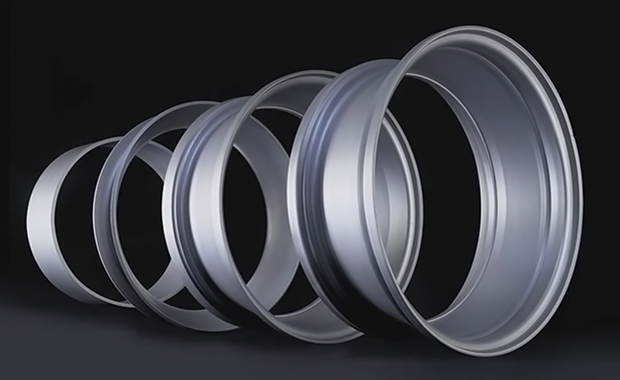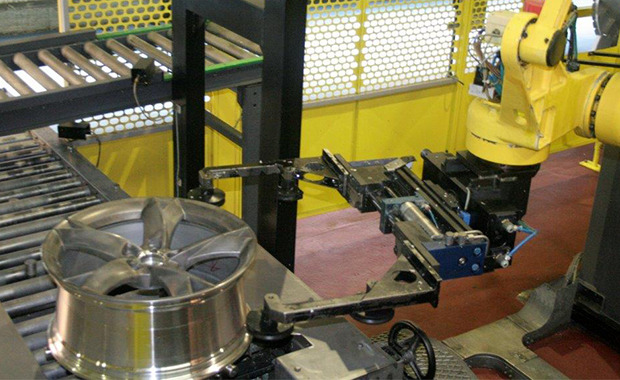 The advantages of cold flow forming
Reduction of thicknesses.
Improvement of mechanical characteristics.
Applicable for small or large series.
Excellent dimensional accuracy
Material saving
No lubrication
Reduction of machining
Very good surface finish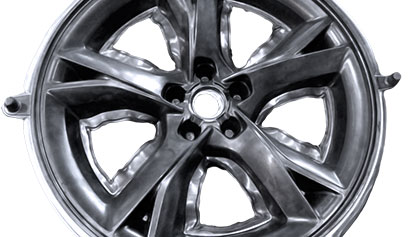 This process offers great design flexibility, improved mechanical characteristics, and very good fatigue resistance
A process commonly used in the manufacture of cast aluminum rims, Saint Jean Wheels applies it to an extruded tube to lighten the rim bed.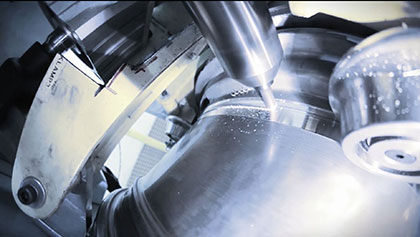 Used to weld the two parts of the rim, without adding metal, whatever the alloys used